Traditional Wine Innovations was born in 2008.
But I began my career in the wine world in 2002, when I joined my father's brokering company. After working with my Dad for a few years and working on some independent projects as well, I took a position with an Italian importer as a northeast regional manager. I learned a lot in that position, but I also realized that I wanted to work for myself again. So here I am! And in 2006, I met my husband, Luca Pomaro, on a business trip to Sicily. Although Luca has his own company, he is an integral part of TWI.
I officially started my own company in 2008 and began importing Italian wines in addition to selling high quality, family-produced Californian wines. Business has been great and it sure keeps me busy. TWI is now operational in 12 states with our Italian portfolio..... The saga continues...... TWI focuses on selling wines with eye-catching packaging, wines that over-deliver for the price and also organic / vegan-friendly wines.
I love traveling, meeting new people every day and selling great wine! The TWI portfolio currently includes a wide range of wines from all over Italy, literally from Piedmonte to Sicily. We pride ourselves on being able to offer great wines at fair prices and to provide exceptional service to our partners.
Bonnie Williamson - La Presidenta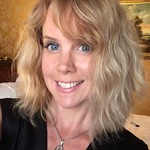 My start in the wine business began when I was about 8 years old, making wine with my Dad. I was planting, pruning and harvesting in Dad's 10-acre vineyard beginning at age 8. We made "Bonnie's Best" Chardonnay in 1983 and I published my first book on making wine in 1984. It was called "Making Wine." It's true! I've been selling wine since 2002 and I love it. TWI keeps me busy and I do everything from accounting to sales. I'm on the road alot, but I love to travel and always look forward to the times when I am away from the paperwork and out in the market. When I'm not in the car or behind my desk, I seek sunshine, sushi and (more) shoes. And bubbles. BUBBLE fanatic here! I am also a total gym rat and love spending time with our fur baby, Sir Harley Davidson.
---
Luca Pomaro - Directior of International Sales / Ultimate Jetsetter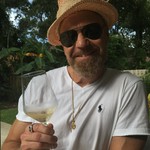 Having been in the wine business for over 20 years now, Luca knows the Italian wine world inside and out. As co-owner of Orion wines, he is constantly creating new ideas for production and marketing. For TWI, he handles international sales to Scandinavia and the UK and also assists with sales and marketing here in the US. Additionally, Luca handles all logistics and accounting issues that require more than (very) basic computer knowledge. A fellow bubble-lover, Luca loves sushi and sunshine and loves traveling to places that have both! When he is not jetting back and forth betwee the US and Europe, you can find him in the gym, scuba diving or riding his Harley (the bike, not the dog).
---
Jack Williamson - Captain Vinegar / Honorary Amish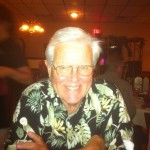 A true veteran of the wine industry, Jack has explored pretty much every aspect of the wine businss and the wine-loving lifestyle over the past 35 years. He may in fact be the only person to have ever produced wine in Middlefield, CT! He has participated in the wine lifestyle in the roles of True Enthusiast, Farmer, Bookkeeper, Sales Person, Regional Manager, Group Educator and Owner of Winery Concepts. When he's not enjoying some wine or reading about it or thinking about it, he can be found tending his datil pepper plants and his extensive flower projects, cooking or riding his motorcycle. Jack, also known as my Dad, assists us with sales in Florida.
---
Sir Harley Davidson Pomaro, Company Mascot / Fur Baby
aka H, aka The Dog, aka Harl, aka The Monster. His job description is endless but mostly he just makes us laugh every single day. Is there anything more important?
---